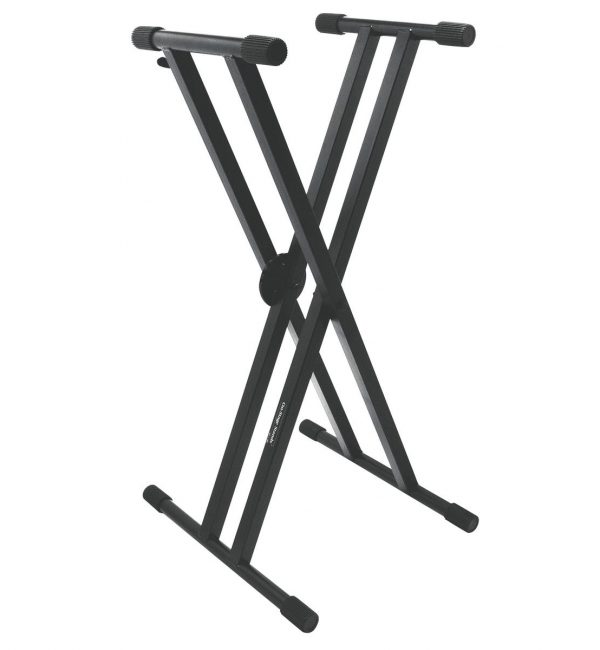 On-Stage KS7291
$74.99
Pro Heavy-Duty Double-X ERGO-LOK™Keyboard StandSame features and design as KS7290, with a double-X frame, 320 lbs. capacity.
Patented ERGO-LOK™system features an ergonomic trigger, an internal rod mechanism and a solid-steel springloaded deadbolt assembly
Adjustable rubber arm sleeves can be positioned to fit virtually any keyboard width
30mm Square tubing
Non-slip rubber end caps
The high-end Double-X is built for the most demanding of musicians. ERGO-LOK™technology, hefty tubing and double-X frame make this rugged stand a force to be reckoned with.
Applications: Large-format keyboards
Weight Capacity: 320 lbs.
Height Adj.: 27"-38"
Base Spread: 12"-32""
Arm Depth: 14.25″
Tubing: 30mm
Construction: Welded
Color: Black Powder Coat Finish
Only logged in customers who have purchased this product may leave a review.