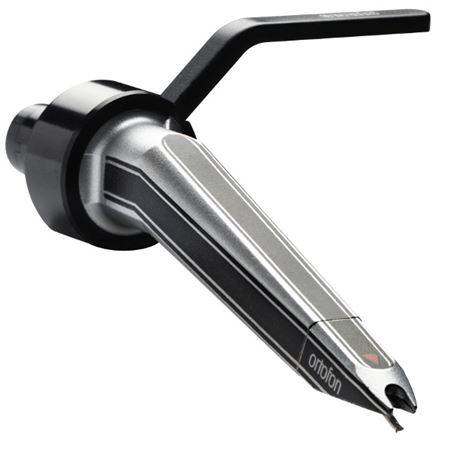 Ortofon Concorde S-120 Single
$149.99
Technological innovation of S-120
The Ortofon-Serato S-120 represents a completely new way of constructing and designing cartridges. Its breakthrough technology has been designed to provide maximum freedom for DJ performance. An innovative technology, called asymmetric suspension, takes the cartridge performance to the next level.
• Its superior tracking force ensures the S-120 stays in the groove even under extreme live performance conditions.
• In addition, its design achieves an unprecedentedly low level of record wear, which helps protect your valuable vinyl.
• On top of this, the S-120 is capable of providing a level of sound quality never thought possible from a modern DJ cartridge.
S-120 Technical data
Spherical Stylus Spherical Tracking Force 4.0 g (40 mN) Output 10 mV Frequency 20-18.000 Hz +3/- 2dB
Output voltage at 1000Hz, 5cm/sec. – 10 mV
Channel balance at 1kHz – 1,5 dB
Channel separation at 1kHz – 20 dB
Channel separation at 15 kHz – 15 dB
Frequency range at -3dB – 20-18.000 Hz
Frequency response – 20-18.000 Hz +3/-2 dB
Tracking ability at 315 Hz at recommmended tracking force – 120 μm
Compliance, dynamic lateral – 11 μm/m N
Stylus type – Spherical
Stylus tip radius – R 18 μm
Tracking force range – 1,5-10,0 g (15-100 mN)
Tracking force recommended – 4,0 g (40 mN)
Internal impedance, DC resistance – 1680 Ohm
Internal inductance – 920 mH
Recommended load resistance – 47 kOhm
Recommended load capacitance – 200-600 pF
Concorde weight – 18,5
OM cartridge weight – 5,0 g
Replacement stylus unit – S-120
Only logged in customers who have purchased this product may leave a review.